The Iowa Utilities Board (IUB) today approved Alliant Energy's plan to scale back energy efficiency goals at the same time the utility is pursuing a new $920 million plant in Marshalltown, Iowa. According to the Environmental Law & Policy Center Alliant is punting on a chance to lead on energy efficiency and ensuring the utility's Iowa customers will pay higher electric bills for years.

"At a time when Iowa is defining its energy future, the IUB could have advanced Iowa's leadership on energy efficiency, but instead it put that leadership in doubt," said Josh Mandelbaum, staff attorney for the Environmental Law & Policy Center, part of a coalition of environmental groups who intervened in the proceedings. "Energy efficiency creates jobs and is the most cost effective way to meet demand for power, but instead we are taking the expensive path of new power plants."
The new goals represent less than half the efficiency progress possible through cost-effective means even under the utility's own analysis, commissioned in 2012. The decision comes at a time when many states in the Midwest and nationally are increasing the amount of energy saved, not reducing those savings.
"It is disappointing that the Board approved savings goals for Alliant Energy that leaves significant amounts of cost-effective energy efficiency on the table," said Nathaniel Baer, energy program director at the Iowa Environmental Council. Energy efficiency is most valuable when new generation is needed, and a precursor to approving plans for a newer power plant should be to ensure that we are implementing all of the available cost-effective energy efficiency."
Under the new goals, Alliant will attempt to save 1.1 percent in retail sales each year over the next five years. This is a sharp reduction from both the utility's current goal of 1.3 percent or its recent performance of 1.4 percent.
In a blow to Iowa's renewable energy industry, the IUB will also allow Alliant Energy to suspend its growing incentive program for renewable energy installations. "Solar installers in Alliant's territory tell us the utility's program has generated substantial interest among customers, and available data demonstrates the program has booste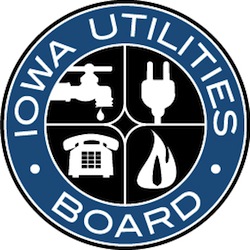 d solar installations in the last two years," said Baer. "It's disappointing the Board would allow Alliant to halt this effort just as it is beginning to succeed and provide a positive return to the investment in building this program."
While the approval of low savings goals is a step backward, the IUB blocked an attempt by a small group of large industrial electric customers to opt out of participation in the utility's program and further erode energy efficiency efforts. The Board's order does include some movement in the right direction.
Improvements since the last plan include:
Dramatically expanded programs to encourage use of LED lighting;
New pilot programs to encourage behavioral change among utility customers and support energy efficiency at power-hungry data centers; and
New support for combined heat and power technology, which will help the industrial sector and other large energy users produce two types of energy they need from one generation source.
"These changes will benefit consumers, but they don't make up for shortcomings in the Plan," noted Mandelbaum.
Under Iowa's energy efficiency policy, Iowa's largest utilities submit energy efficiency plans for Iowa Utilities Board review every five years. In addition to finalizing Alliant Energy's plan, the IUB is considering a similar proposal by MidAmerican Energy, with a final order expected before the end of the year.