The Department of Energy of South Africa has announced that beginning October 1 2015, all gasoline and diesel sold in the country will include the addition of biofuels. The mandatory blending regulations released by the Department of Energy of South Africa in August 2012, allows mixing of B5 biodiesel and between E2 and E10 for gasoline, ie between 2 percent and 10 percent ethanol blended into gasoline.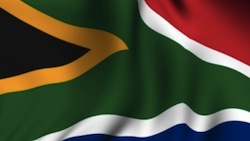 The Executive Director of the Sugar Cane Industry Union (UNICA), Eduardo Leão de Sousa, noted the introduction of mandatory blending, supported by clear policies and long-term, represents an important step towards the creation of a regional market in South Africa. "Considering the political and economic leadership of South Africa in the region, this initiative should encourage neighboring countries to adopt similar policies, enabling larger scales of production and consumption."
The regulations also make sure that the biofuel-blended fuel are of high quality. Blenders may only negotiate with producers who are licensed to produce and sell biofuels and they will be required to provide a certificate that guarantees the quality in the production process. Oil producers will have to pay a regulated price and the South African Department of Energy is currently working on a table of biofuel prices that it hopes to have completed by the end of the year.
The effective date of October 2015, also takes into account the need to develop and improve the infrastructure for manufacturing, supplying and blending of biofuels. An implementation committee for biofuels was created especially to ensure that issues are resolved to the blends before the regulation comes into effect.
Africa has great potential to produce ethanol from sugarcane, which is considered an advanced biofuel by the U.S. Environmental Protection Agency (EPA) meaning its reductions of greenhouse gases are higher than 50 percent. Sugarcane ethanol emits up to 90% less carbon dioxide (CO2) compared with gasoline.