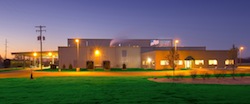 Patriot Holdings, LLC has announced that Patriot's Board of Directors approved the formation of a new subsidiary (Patriot Fuels, Biodiesel, LLC) to build a five million gallon biodiesel production facility adjacent to the Patriot Renewable Fuels, LLC ("PRF") ethanol plant in Annawan, Illinois. The plant will utilize corn oil extracted from the 40 million bushels of corn that PRF processes annually. The funding and development of this project is helped by the Illinois Department of Commerce and Economic Opportunity (DCEO) New Generation Biofuels Production Program.
Vice President and General Manager Rick Vondra said, "Patriot Renewable Fuels began corn oil extraction in 2011 and this is a natural extension of that business. We have been extracting increasing volumes of corn oil and selling it to other biodiesel producers, or for inclusion into livestock feed. By processing corn oil onsite we can reduce transportation, and marketing costs making Patriot's biodiesel one of the most cost competitive producers in the biodiesel industry today".
Biodiesel blends have been found to significantly reduce the amount of toxic carbon-based emissions, and for this reason are considered an advanced biofuel by the Environmental Protection Agency (EPA). By adding this process, Patriot will produce two fuels from the same amount of corn: ethanol for the automotive industry, and biodiesel for agriculture and the trucking industry. At the same time Patriot will continue to produce dried distillers grain and soluble (DDGS), the high quality livestock feed which is exported to China and other Pacific Rim countries for their growing livestock industry.
Concrete and foundation work will begin in December 2013 and the plant is scheduled to begin operation by the third quarter of 2014. The plant will utilize the SUPERTM Process production system designed by Jatro Diesel. The new technology being offered is a single stage, catalyst free, super critical process technology that will process feedstock with Free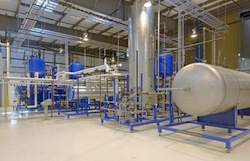 Fatty Acids (FFAs) up to 100 percent with minimal or no loss in yield. It will completely eliminate the use of a homogenous catalyst such as Sodium Methylate or a heterogenous catalyst, providing a substantial savings.
Rahul Bobbili, Jatro's Vice President said, "Jatro has built more than 15 biodiesel plants and is excited that Patriot will use this new technology."
Patriot's General Manager Rick Vondra added, "Today, we are a producer of 120 million gallons of ethanol per year. With the previously announced addition of ICM, Inc's. Selective Milling Technology. Patriot will see increased ethanol and corn oil recovery yields, resulting in higher revenues. Five million gallons of biodiesel will further increase our revenues. Our plant in Annawan has created jobs and stimulated economic growth in our community and beyond. With strength of our 200 local and Midwestern investors, we'll harness the strength of a diversified product line and continue to make a positive impact on agriculture and economic development."