ECI has announced it has begun selling registered E15 to motorists who drive a 2001 or newer vehicle. ECI is located near Waterloo at 1144 Hwy 63 North in Hudson, Iowa. E15, a blend of gasoline and 15 percent ethanol, can be used by all 2001 and newer passenger vehicles, which account for about 85 percent of fuel use in the United States. In order to offer E15, a retailer must register with the EPA.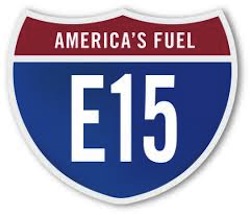 "Offering E15 as a registered fuel gives ECI a leg up on our competition by being the only E15 retailer in the Cedar Falls/Waterloo-area to offer this low-cost fuel alternative," stated ECI Energy Division Manager Terry Grant. "After reviewing the economics, offering E15 makes sense for our business and our customers."
ECI had assistance with the process of offering E15 from the Iowa Renewable Fuels Association (IRFA). "The Iowa Renewable Fuels Association (IRFA) congratulates ECI on being Iowa's tenth retailer to include E15 as one of its renewable fuel options," said IRFA Managing Director Lucy Norton. "Iowa is fast becoming the country's E15 capitol proving that EPA's proposal to lower RFS levels for 2014 is misguided and totally unnecessary. This will be proven as more Iowa retail stations begin offering E15 over the next few days."
IRFA assists retailers in the registration process to ensure they comply with all applicable federal and state E15 regulations.