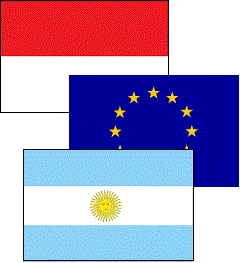 Biodiesel from Argentina and Indonesia are now subject to punitive duties imposed by the European Union. Reuters reports they were hit with the measures after the EU ruled that producers there were selling into the bloc at unfairly low prices.
The European Commission, the EU's executive body, said in a statement on Thursday the duties would be set at an average of 24.6 percent for biodiesel from Argentina and 18.9 percent from Indonesia, confirming earlier Reuters reports.
The duties will come into effect on November 27.
EU member states voted in favour of a Commission view that Argentine and Indonesian producers dumped their products to the detriment of European manufacturers.
The Commission said Argentine and Indonesian companies benefited from artificially low raw material prices because of high export taxes imposed on soya beans and soybean oil by Argentina and on palm oil by Indonesia.
Argentina is the world's biggest biodiesel exporter, and the two countries represent 90 percent of EU biodiesel imports. Their share of the EU market rose to 22 percent in 2011 from 9 percent in 2009.
The companies set to be hit by the duties on exports from Argentina include agribusinesses Bunge Ltd and Louis Dreyfus Commodities, which face duties of 217 euros ($290) and 239 euros ($320) per tonne, respectively, according to a document seen by Reuters.
Argentina will be challenging the duties in front of the World Trade Organisation (WTO) to go with its challenge that's keeping biodiesel from reaching Europe. Indonesia is also likely to appeal the duties.