Kawa Capital Management has completed the purchase of Conergy. Together with the closing of the transaction, Kawa appointed the new Conergy holding company Management Board. Alexander Gorski remains Chief Operating Officer (COO) and will take
over the position of the CEO Europe. Marc Lohoff will continue to be responsible for the Asian and Australian growth markets region as CEO Asia & Pacific. Anthony Fotopoulos, the former President of Conergy Americas was appointed CEO Americas and moves up to the Management Board which will strengthen the leadership team from own ranks. Lando Kravetz joins from the Kawa team and will take over the post of the Global Head of Business Development & Strategy within the Management Board.
"With the closing of the transaction, a new era starts for Conergy and its partners," said Kawa Partner Andrew de Pass. "Conergy is very well positioned for the challenges of the future solar market with Kawa as the new owner: the company is financially powerful and has a new, strong balance sheet. Conergy will be among the most 'bankable' downstream solar players."
DePass notes that through Conergy's sales network, the company has a very strong footprint in all important global markets and is a more reliable and stronger partner for their customers than ever. The more so, he said, since Conergy and Kawa will be working on new funding and financing solutions as well as grid parity business models from which their customers will benefit globally. We are convinced we have a successful setup.
Dr. Philip Comberg joins new Board of Directors and will change from the Conergy Management Board and his position as CEO of Conergy AG to the Board of Directors of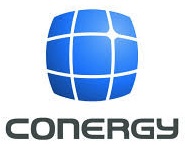 Kawa Solar Holdings as of January 1, 2014. The Board of Directors includes Andrew de Pass (Partner Kawa Capital) and Daniel Ades (Managing Partner Kawa Capital). Alongside with Dr. Philip Comberg, David Nazarian (CEO Nimes Capital) and Albrecht Curt Reuter (Vice Chairman of the Board of Directors of Camargo Correa S.A.) join the board.
"We are very pleased that we managed to establish a very strong Management Board and Board of Directors. We ensure continuity and optimally merge profound knowledge in the photovoltaic industry with strong capabilities in funding and asset management. Kawa and Conergy perfectly match their complementary expertise in both areas," added de Pass. "I particularly would like to thank Dr. Philip Comberg for his excellent achievements as CEO of Conergy. He navigated Conergy through very difficult times. Moreover, he was the driver of the transaction that we successfully closed now, whereby Conergy is one of the few German solar companies to emerge from insolvency in such a strong position. I am very happy to closely work with Philip in the future on the Board of Directors. Kawa is very thankful for Dr. Comberg's contribution."
Conergy will continue to focus on reliable, complete solutions for its international customers. These contain all necessary system components but also all related solar services. The North American region we will focus on both equipment supply and service delivery for their partners across our dealer network as well as project development, design and engineering of turnkey large-scale solar power plants.