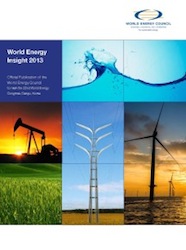 COP-19 is taking place in Warsaw, Poland and today the World Energy Council (WEC) released a new report, "World Energy Scenarios: Composing energy futures in 2050." The world is set to face several significant challenges in balancing global energy needs in addressing the triple challenge of the energy trilemma. The WEC study assesses two policy scenarios: the more consumer-driven Jazz scenario, and the more voter-driven Symphony scenario, which places greater focus on climate change mitigation and adaption. The report highlights that energy demand is set to double by 2050, driven by non-OECD growth (OECD is the Organisation for Economic Co-operation and Development). To meet this growing demand, total primary energy supply is set to increase by between 61 percent and 27 percent.
WEC analysis in the World Energy Scenarios shows that despite significant growth in the relative contribution of renewables from 15 percent today to between 20 percent and 30 percent in 2050, in absolute terms the volume of fossil fuels used to meet global energy demand will be 16,000 MTOE (million tons of oil equivalent( in the Jazz (the more consumer-driven scenario) and 10,000 MTOE in Symphony (the more voter-driven scenario), compared to 10,400 MTOE in 2010. This represents a 55 percent increase in Jazz but only a 5 percent decrease in the absolute amount of fossil fuels used in Symphony by 2050.
"The inconvenient truth is: we are looking in the wrong place to address the issues facing the energy sector," said Christoph Frei, Secretary of the World Energy Council. The focus of current thinking about the energy system is biased and inadequate. If we are to deliver sustainable energy systems, the focus must shift from the supply mix to demand efficiency. We need more demand-side investments, innovation, incentives, and stronger technical standards to reduce energy intensity."
The report finds that some renewables will experience exponential growth, to reach 20 percent in Jazz and 30 percent in Symphony by 2050. In particular, the use of solar for electricity generation is set to increase by up to a staggering 225 times over 2010 levels. Currently solar power only accounts for just over 34 TWh/y in the electricity generation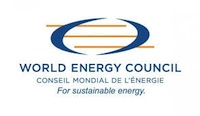 mix, but it could provide somewhere between 2,980 TWh and 7,740 TWh in 2050. This equates to between US $2,950 billion and US $9,660 billion of investment in solar, representing the largest potential investment area of any renewable energy resource. However, fossil fuels will ultimately remain the dominant energy source supplying between 77% and 59% of the global primary energy mix.
"While there will be opportunities in the future for a range of technology solutions, the ultimate issue is that demand continues to grow at an unsustainable rate," said Karl Rose, Senior Director, Policies and Scenarios at the World Energy Council. "One of the most significant findings in the report is the strong regional variation of priorities and solutions in the energy system. Too often we look at the world as one entity and seek global solutions but the reality is very different and this needs to be recognised."
Frei added, "The financing challenge is vast but the current lack of climate framework clarity is leading to short-term investment decisions to satisfy current demand trends. We need drastic action from policymakers and industry to make concerted efforts to align and reduce the policy risk of energy investments."