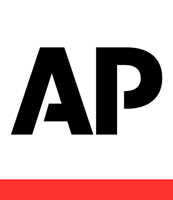 A yet-to-be officially published "investigative report" by the Associated Press is causing an uproar in the ethanol industry which is responding ahead of time with fact checking on the article.
The article included interviews with several industry leaders and farmers who are disturbed by what they have read in advance copies. One of those interviewed at length by the AP reporter is Renewable Fuels Association president and CEO Bob Dinneen.

In this "Ethanol Report," Dinneen challenges many of the reporters' conclusions about the environmental impact of ethanol production. Ethanol Report on AP story
RFA Counterpoint Fact Sheet on AP story
Later today there will be a conference call with Geoff Cooper, the head of research and analysis at the Renewable Fuels Association, and Leroy Perkins, an Iowa farmer who was quoted in the AP story. Perkins was interviewed numerous times by AP journalists for the ethanol story and "believes his views on oil alternatives, land use and the environment were intentionally skewed to tell an inaccurate and one-sided story."
Subscribe to "The Ethanol Report" with this link.