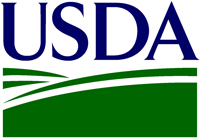 Trees lost to beetle infestations might not be a total loss; they could be turned into biofuels. The U.S. Department of Agriculture (USDA) awarded nearly $10 million in grants to a consortium of academic, industry and government organizations led by Colorado State University (CSU) to see if insect-killed trees in the Rocky Mountains could be a sustainable feedstock for bioenergy.
"Infestations of pine and spruce bark beetles have impacted over 42 million acres of U.S. forests since 1996, and a changing climate threatens to expand the threat from bark beetle on our forest lands," said Agriculture Secretary Tom Vilsack. "As we take steps to fight the bark beetle, this innovative research will help take the biomass that results from bark beetle infestation and create clean, renewable energy that holds potential for job creation and promises a cleaner future for America."
There are many benefits to using beetle-killed wood for renewable fuel production. It requires no cultivation, circumvents food-versus-fuel concerns and likely has a highly favorable carbon balance. However, there are some challenges that have been a barrier to its widespread use. The wood is typically located far from urban industrial centers, often in relatively inaccessible areas with challenging topography, which increases harvest and transportation costs. In addition to technical barriers, environmental impacts, social issues and local policy constraints to using beetle-killed wood and other forest residues remain largely unexplored.
CSU researchers, together with other scientists from universities, government and private industry in the region, created the Bioenergy Alliance Network of the Rockies (BANR) to address these challenges. The project will undertake comprehensive economic, environmental and social/policy assessment, and integrate research results into a web-based, user-friendly decision support system. CSU will collaborate with partners across four states to complete the project. Partners include: University of Idaho, University of Montana, Montana State University and the University of Wyoming, U.S. Forest Service Rocky Mountain Research Station, National Renewable Energy Lab and Cool Planet Energy Systems.
The release goes on to say that they are exploring recent advances in scalable thermochemical conversion technologies to produce advanced liquid biofuel and co-products on-site.
Vilsack also points out that this type of program highlights why a new farm bill is needed.