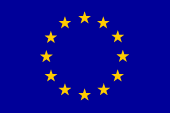 As the European Union (EU) blocks biodiesel imports to the continent, demand for biodiesel feedstocks are getting a boost. Bloomberg reports imports of of palm oil and rapeseed oil to Europe are going up, as is domestic production of the green fuel.
Biodiesel production is climbing within the EU as the bloc implements duties on imports from Argentina and Indonesia, the Hamburg-based researcher said. The EU imported 494,000 metric tons of biodiesel from Argentina this year, down from 1.273 million tons in the first 10 months of 2012, Oil World said. Anti-dumping duties may go into effect at the end of November, ranging from 217 to 246 euros ($299 to $339) a ton on Argentine biodiesel and 122 to 179 euros a ton on supplies from Indonesia, it said. Provisional tariffs have been in place since May.
"The steep decline in arrivals of biodiesel has triggered a recovery in EU biodiesel production, thus raising feedstock requirements, primarily of palm oil and rapeseed oil," Oil World said. "Permanent hurdles for biodiesel imports from the two key countries will lift the dependence on rapeseed oil as a feedstock for the European biodiesel market."
Palm oil imports to the EU for this year through July are up 63 percent compared to the same time a year ago. Rapeseed exports from the Ukraine reached near-record levels.