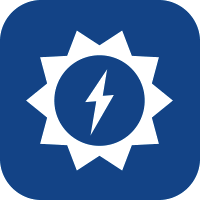 According to a new report, "Renewable Energy in the Mining Industry" the worldwide market for renewable energy systems in the mining industry will grow from $210.5 million in 2013 to $3.9 billion in 2022. Today, less than 0.1 percent of power consumed by the mining industry is generated from renewable energy; yet, mining operations consume enormous amounts of power- as much as 400 terawatt-hours of electricity per year.
"The mining industry has clearly reached a tipping point, with a growing consensus that renewable energy at mine sites, both grid-tied and off-grid, is doable and, in many cases, desirable," said Kerry-Ann Adamson, research director with Navigant Research, who conducted the study. "This understanding now needs to be coupled with an understanding of how best to deploy these solutions. Renewable energy developers are realizing that mining companies need solutions, not just technology."
Of the renewable energy technologies in which the mining industry is investing, wind power is the technology nearest to eliciting wide-scale adoption. A number of mines are already utilizing large-scale wind power, but these sites were chosen based on extreme needs and/or ideal wind characteristics. According to the report, over the next 2 to 3 years, mining companies will begin deploying wind power for broader use rather than considering it only on a case by case basis.
"Renewable Energy in the Mining Industry," analyzes the global market for renewable energy in the mining industry and provides an analysis of developments in the sector from a quantitative and qualitative perspective. Global market forecasts of revenue and capacity, segmented by region, technology, and investment scenario (base and aggressive), extend through 2022. The report also examines market and technology issues related to the adoption of renewable energy in the mining industry and profiles key industry players.