Senator Feinstein (D-CA) and Senator Coburn (R-OK) are introducing legislation to eliminate conventional biofuels from the Renewable Fuel Standard (RFS). According to a story first published by Greenwire, the impending bill would leave the advanced biofuel targets in place, but would eliminate the corn-based ethanol target.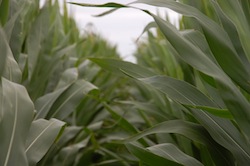 "I think the mandate for ethanol, which is forcing a lot of additional use, is really not wise," Feinstein told Greenwire.
Some may remember that back in 2011 Feinstein and Coburn teamed up and introduced a bill called the "Fuel Feedstock Freedom Act," that according to the duo, was designed to allow for a more sensible implementation of corn-ethanol policy while encouraging greater competition in the pursuit of advanced biofuels. The Bill, that did not pass, would allow fuel markets to respond to consumer demand for ethanol free gasoline where it exists. In addition, the bill would have given individual states the option to not participate in the corn ethanol portion of the RFS. There is speculation that the new legislation may mirror some of the goals of this Bill.
"This legislation is incredibly short-sighted. This legislation is nothing more than a job killer that will also gravely damage innovation and the robust rural economy. More than anything, it seems like legislation is appeasing the wishes of Big Oil," responded Tom Buis, CEO of Growth Energy in response to the news of the impending legislation.
"You cannot have advanced biofuel without conventional biofuel, and the reality is that if such legislation were to move forward it would embrace the status quo of our dependence on foreign oil, concede we no longer are serious about reducing greenhouse gas emissions and are seeking to pursue a policy that would result in massive u

pheaval and job loss in today's booming rural economy.
"It appears to me, this legislation is nothing more than a large concession to Big Oil, which continues to have a stranglehold on the liquid fuels marketplace. Furthermore, this is a slap in the face to consumers who deserve a choice and savings when they go to fill up at the pump."
For many years Feinstein has been a vocal critic of corn-based ethanol and has repeatedly called for changes to the RFS and the new legislation is the latest in her battle to modify the energy policy.
"This legislation is monumentally stupid," said Bob Dinneen, President and CEO of the Renewable Fuels Association (RFA). "Eliminating the conventional ethanol portion of the Renewable Fuel Standard would eliminate the opportunity to further evolve the biofuels industry and commercialize new technologies and feedstocks. We all understand that Senator Coburn just wants a world free of competition for his oil industry. But, Senator Feinstein professes to support second generation biofuels. What she is failing to understand, however, is that we will never see those technologies develop if the policy is gutted and the investment community is given the unambiguous signal that Congress is not serious about reducing our dependence on foreign oil."