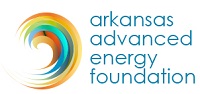 An Arkansas town will soon be home to a new biodiesel refinery that makes the green fuel out of a new crop for the region, camelina. The Stuttgart (AR) Daily Leader reports DeWitt is home to the the first Farm to Fuel project, an Arkansas Advanced Energy Foundation (AAEF) initiative.
According to AAEF, the mini-biorefinery, operated by Johnny Davis, will utilize a technology developed by Springboard Diesel to produce small batches of biofuel with an annual capacity of 80,000 gallons per year. As demand increases, DeWitt will obtain a larger micro‐biorefinery designed by Dr. Srikant Gir and developed at the Marion Berry Renewable Energy Research Center at Mid‐South Community College. It will have a production capacity of 200,000 to 1 million gallons per year. Once DeWitt has outgrown the mini‐biorefinery, alt.Consulting will move it to develop the next Community of Innovation.
DeWitt became the first Community of Innovation after city leaders saw the opportunity in developing a biofuel resource. The fuel will utilize feedstocks from Camelina and waste vegetable oil. Once processed into ASTM standard biodiesel, it will be sold locally to power municipal trucks and equipment, school buses, farm vehicles and other private vehicles. Any excess fuel will be sold to fuel blenders in Arkansas and Memphis. And, because of no transportation costs and ready availability, the locally‐produced biodiesel will be price competitive in Delta communities with petroleum products while creating jobs and business opportunities locally.
City officials are looking forward to growing enough feedstock and making the refinery viable and eventually pass the technology on to another town.