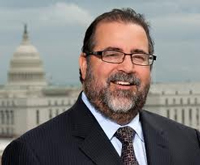 Renewable Fuels Association (RFA) president and CEO Bob Dinneen fears "the Obama Administration is about to make a huge mistake" in lowering the volume requirements for ethanol under the Renewable Fuel Standard (RFS).
In an interview for "The Ethanol Report," Dinneen says it does appear that the Environmental Protection Agency is planning on changing the Renewable Volume Obligation (RVO) for 2014. "I find that hard to believe because this administration has been so strongly supportive of the RFS, of farmers, of a growing renewable fuels industry … this would be a reversal of stunning proportions," he said. "It guts the program."

Dinneen notes that EPA has not yet made the proposal for 2014 and once that happens there will be at least a 30 day comment period. "They're supposed to have a final rule by November 30, but nobody in this town expects that to happen," he said. "I do anticipate they will have the rule proposed sometime this month or early next."
Dinneen also talks about the RFA response to AAA comments about the safety of E15 and how a recent NREL study proves it is safe in this Ethanol Report interview Ethanol Report with RFA's Bob Dinneen
Subscribe to "The Ethanol Report" with this link.