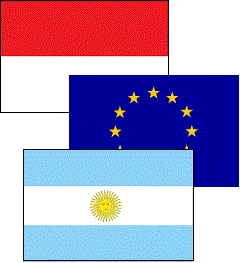 The European Union voted to impose punitive duties on biodiesel from Argentina and Indonesia. This article from Reuters on GlobalPost.com says the two countries are accused of dumping – selling at below market value – biodiesel on the European market.
The European Commission has proposed duties of between 217 and 246 euros ($300-$340) per tonne on biodiesel imports from Argentina and of between 122 to 179 euros a tonne on imports from Indonesia, figures seen by Reuters showed.
Imports are already subject to provisional tariffs, imposed in May. The definitive duties, which are slightly higher, should be in place by the end of November after further procedural steps.
Argentina is the world's biggest biodiesel exporter, and the two countries represent 90 percent of EU biodiesel imports. Their share of the EU market rose to 22 percent in 2011 from 9 percent in 2009.
Argentinian officials say the duties are "unjust" and only do "harm to Argentina and the European consumer, who is going to pay for more expensive fuel." Argentina is fighting the duties, already launching a World Trade Organization challenge to them.