Agriculture Secretary Tom Vilsack announced the availability of $181 million to develop commercial-scale biorefineries or retrofit existing facilities with appropriate technology to develop advanced biofuels. The Biorefinery Assistance Program was created through the 2008 Farm Bill and is administered by USDA Rural Development. It provides loan guarantees to viable commercial-scale facilities to develop new and emerging technologies for advanced biofuels.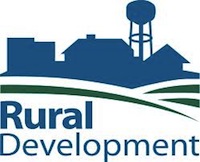 "This financing will expand the number of commercial biorefineries in operation in the U.S. that are producing advanced biofuels from non-food sources," Vilsack said. "USDA's Biorefinery Assistance Program is yet another way USDA is helping to carry out the Obama Administration's 'all-of-the-above' energy strategy to develop every possible source of American-made energy. But the benefits go beyond reducing our dependence on foreign oil. These biorefineries are also creating lasting job opportunities in rural America and are boosting the rural economy as well."
Applications for biorefinery assistance are due by January 30, 2014. More information about how to apply is available in the October 2, 2013 Federal Register announcement or by contacting the USDA Rural Development National Office.
Since the start of the Obama Administration, the USDA Biorefinery Assistance Program has provided approximately $684 million in assistance to support biofuels projects in eight states.
Secretary Vilsack noted that today's funding announcements are another reminder of the importance of USDA programs such as the Biorefinery Assistance Program for rural America. A comprehensive new Food, Farm and Jobs Bill would further expand the rural economy, Vilsack added, saying that's just one reason why Congress must get a Food, Farm and Jobs Bill done as soon as possible.