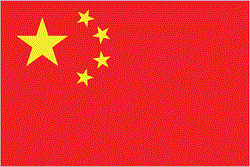 Tax and trade incentives are fueling a surge in China's biodiesel imports. This article from Reuters says the world's second-largest oil consumer is using the green fuel to replace petroleum-based diesel.
Top state refiners Sinopec Corp and PetroChina are already expected to boost shipments of the fuel after Beijing approved large export quotas for the fourth quarter…
Imports of diesel are subject to stringent conditions: only companies approved by the government and granted import licenses can bring in the fuel. But regulations governing biodiesel imports are less robust and private companies are allowed to ship in the fuel, a second trader involved with the trade said.
Biodiesel shipments from member countries of the Association of Southeast Asian Nations (ASEAN) to China are also exempt from import taxes according to a free trade agreement inked between the two regions, said sources involved in the trade.
Biodiesel containing less than 30 percent of biofuel is classified as "petroleum", while biodiesel containing 30 percent or more of biofuel is categorised as "miscellaneous chemical products," according to a 2012 edition of China's customs rules.
Most of China's biodiesel imports come from Malaysia, Thailand and Indonesia.