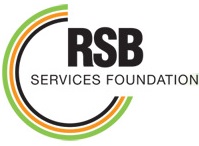 A Spanish company dealing with the biodiesel feedstock camelina has earned an important sustainability certification. This article from BioFuels Journal says Camelina Company España (CCE) picked up the Roundtable on Sustainable Biomaterials' (RSB) certification for its work to make fuel and chemicals from camelina.
RSB's sustainability certification covers Camelina Company's office in Madrid, over 150 farmers in the regions of Castilla La Mancha and Aragón, mainly, the logistics centre, in Albacete and the grain crushing facility in Tarancon.
"CCE has pioneered the production of sustainable road and aviation biofuel in Spain from this promising new source.
"The company guided farmers and the crushing facility through certification for the first time demonstrating that large groups of farmers can be certified successfully and efficiently according to the requirements of the RSB Standard," said Peter Ryus, RSB Services' CEO.
Camelina in Spain is raised in arid areas by farmers looking for an oilseed alternative in their crop rotations.