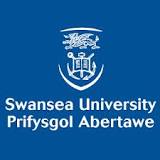 University researchers in Europe are looking at ways to turn algae into biofuels, including biodiesel. This article from the BBC says Swansea University is teaming up with scientists in seven other European countries to find the best way of turning it into fuel.
"The big driver behind the research for algae is the consideration about what we're doing to our environment," [EnAlgae project coordinator Dr Shaun Richardson] said.
"It's the need to reduce CO2 levels and to find a more sustainable way of producing fuel, energy and products.
"We are growing it, we harvest it, take the water out of it and then you can convert it into a range of energy sources or products.
"Algae, especially micro algae, is ideally suited to turning into an oil which can then be turned into either aviation fuel for aeroplanes or a bio-diesel to power our cars."
Swansea University opened its laboratories at the Centre for Sustainable Aquatic Research (CSAR) to the public on Tuesday to see the latest work being carried out.
School officials point to a test flight four years ago of a plane flying on an algae-based biofuel.