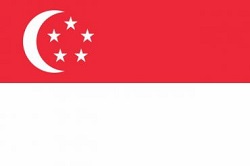 Residents of an island of Singapore will be getting their electricity from a micro-grid powered by biodiesel and solar. Channel NewsAsia reports that about 30 residents and businesses on Pulau Ubin will be using the cheaper, cleaner power.
It is part of a test-bed by the Energy Market Authority to assess the impact of intermittent energy sources, such as solar, on grid operations.
Unlike conventional power generators which can provide a steady supply of electricity, solar energy is intermittent in nature and dependent on weather conditions.
Second Minister for Trade and Industry S Iswaran, who witnessed the launch, said the learning points from the test-bed will help to enhance Singapore's ability to manage intermittent energy sources.
He added this will also enable Singapore to maximize the amount of solar and other forms of renewable energy that can be deployed when such technologies become commercially viable.
The micro-grid project has been two years in the making.