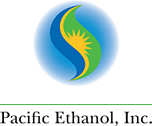 In an effort to add value to its ethanol operation, a western green fuel refinery is now extracting non-food grade corn oil that could be turned into biodiesel. This article from the Sacramento (CA) Business Journal says the Stockton, Calif. operation for Pacific Ethanol Inc. adds the corn oil extraction to the list of other products the plant produces, including wet distillers grain for animal feed.
"Corn oil production at our ethanol plants is an important strategy to further diversify our plant revenue streams and significantly improve operating income," CEO Neil Koehler said in a news release.
The company operates plants in Stockton, Madera, Boardman, Ore., Burley, Idaho. The plant in Madera is currently idled. The Stockton plant is working at near capacity, [company spokesman] Paul Koehler said.
Pacific Ethanol is based in Sacramento and started in 2003.