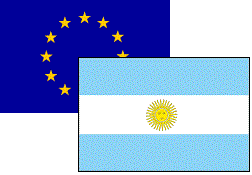 Calling European Union punitive duties on their biodiesel bad for biodiesel overall on the continent, Argentine producers say they will fight them. This story from Reuters says the proposed $330-per-tonne duties on biodiesel imports from Argentina are seen by the Argentinians as unfair and bad for biodiesel in Europe as well.
"We will seek to defend ourselves against this decision, which we consider unfair," Luis Zubizarreta, head of Argentinian biofuel body CARBIO, told Reuters.
"Clearly, Argentina will not be able to export so much as a litre to Europe, and European biodiesel prices will rise. We will have to produce less biodiesel," he said.
If backed by EU governments at a vote later this month, the duties could be imposed by the end of November.
Similar duties are being proposed against Indonesian biodiesel. The two countries produce 90 percent of EU biodiesel imports.