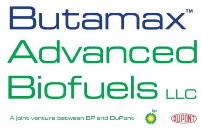 Delaware-based Butamax Advanced Biofuels LLC has begun work with Highwater Ethanol LLC, to retrofit Highwater's ethanol plant in Lamberton, Minnesota for the production of biobutanol. This Butamax news release says its cutting edge technology package will include the installation of novel corn oil separation technology, an important part of the full retrofit to biobutanol production.
Butamax CEO Paul Beckwith said "This is an important milestone for Butamax and its partners. We formulated a strategy to provide the most advanced technology to improve current biofuel production, offer better co-product profiles, and pave the way for near-term, large-scale isobutanol production. Today, our vision is becoming reality."
Highwater Ethanol CEO, Brian Kletscher stated, "We investigated other options for corn oil recovery, but we had the advantage of seeing the Butamax system first-hand and we were impressed with what we saw. Not only was the production class leading, but the expertise Butamax assembled is unparalleled, including experts from BP, DuPont and Fagen. We are very excited to execute this stage and move to negotiations for biobutanol production."
Commercial production is expected to start this winter.