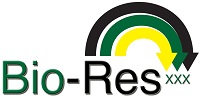 A Nebraska-based company has expanded its operation to turn an ethanol byproduct into a bio-based resin additive. Composites World reports Laurel BioComposite LLC held an open house and ribbon cutting ceremony for its new 20,000-square-foot manufacturing facility, which will crank out 7 million pounds annually of its trademarked Bio-Res PE.
Tim Bearnes, CEO of Laurel BioComposite, was on hand to welcome special guests Gov. Dave Heineman, Nebraska State Director Maxine Moul, USDA Rural Development and Mayor Mark Patefield. "We held the event to celebrate some important milestones," says Bearnes. "It also gave us the chance to thank a lot of people that supported our project from its inception and believe in our future."
Laurel BioComposite's mission Bearnes explains is to produce Bio-Res PE products from a renewable resource. "Our product replaces a portion of traditional plastic resins and creates a positive environmental impact by reducing the industry's reliance on crude oil," he says. "It remains our goal to cost-effectively manufacture a quality bio-based product. We don't make the plastic. We make the plastic greener."
The new production line converts feedstock into a powder for thermoset applications or master batch pellets for use in thermoplastics applications such as injection molding.
A second phase currently underway will expand the company's annual output to 48 million pounds. The products made from Bio-Res include shipping materials, lawn and garden, agricultural and automotive products.