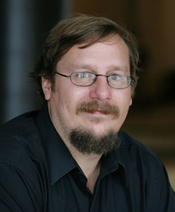 While taxpayers and investors are often talked about as the victims of the recent Renewable Identification Numbers (RIN) fraud cases, this opinion piece from Biodiesel Magazine writer Ron Kotrba makes the case that the biodiesel industry and those who play by the rules are the biggest victim of this crime.
It is those fine people, you, who make up a gross majority of the biodiesel industry, who suffer mostly. The stigma, the regulatory hoops through which you are now made to jump to maybe get a fair price on your RINs, the ammunition these fraudsters give Big Oil and legislators in the war to dismantle RFS, these are the biggest of wounds from the unnamed victims of biodiesel fraud.
In addition to calling out the e-Biofuels case, Kotrba goes on to chide the alleged frauders at FOGFuels who used their ill-gotten gains, not to keep a struggling company afloat, but to live lavish lifestyles with luxurious vacations. But he hopes the industry can shake this dark chapter.
The e-Biofuels investigation has been looming over the industry for a very long time, and it is good to finally see it progress to the point where charges have actually been filed. Will the publicity gained from the e-Biofuels case harm the biodiesel industry's reputation even further, or since this case has been going on quietly for so long, will the culmination of charges filed allow the U.S. biodiesel industry to move forward with one less fraud case hanging over its head?