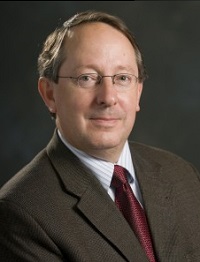 If the U.S. doesn't make sufficient investments in biofuels, it could put the Nation's economy at risk of a slowdown and could make the country face energy shortages. That's the conclusions of a report from a professor of chemical engineering and a biofuel specialist at Michigan State University. In remarks to the Platts Biofuels and Chemicals conference in Chicago and posted on Platts.com, Bruce Dale cautioned against putting too many eggs in the fossil fuels basket, as well as possibly turning areas that are booming on petroleum now could become "ghost towns" once those supplies dry up.
"That's where we're heading" unless we take steps to ensure that biofuels become ever more sustainable and realistic, Dale, who is working on ways of turning grass into ethanol, said.
Successful economies require substantial power, Dale said, adding that fossil fuels significant challenges in terms of expense and likely future questions over supply.
For emerging economies, the cost of fossil fuels remained too expensive, while for established economies, there continue to be questions over the sustainability of supply.
Because of this, Dale said biofuels will have to play a substantial part in future energy supply. And to ensure that happens, further investment is needed.
Dale went on to say that current capacity and technology does not exist that would allow biomass to reach 50 percent greenhouse gas reduction goals by 2050. He says biomass needs to gain economies of scale soon, "or we're going to be cooked."