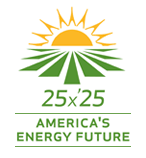 While petroleum consumption in North America might have dropped last year, the rest of the world is consuming at a record pace. And in this article in Biofuels Journal, the 25×25′ Alliance says the Energy Information Administration report on the global consumption only reinforces its claim that we need to get off fossil fuels and use more biofuels.
The EIA analysis shows U.S. consumers remain vulnerable to the global oil market shocks that push prices up at the gas pump, whether they come from conflict in the Middle East or natural catastrophes that shut down oil production.
The EIA report underscores the longstanding need to pursue renewable alternatives and to continue building on a biofuel sector that has widely demonstrated over the past decade a number of economic and environmental benefits.
The alliance also quotes energy economist Philip K. Verleger's report we told you about last week that points out biofuels have helped lower gas prices at the pump by $0.50 to $1.50 for each gallon, and without the federal Renewable Fuel Standard (RFS), commercial crude oil inventories at the end of last month would have dropped to 5.2 million barrels, a level two hundred million barrels lower than at any time since 1990. A supply that low would have pushed a barrel from the current $103-105 price to up to $150 per barrel. The 25×25′ Alliance also points out the 87,000 direct jobs and 295,000 indirect and induced jobs the biofuels sector is producing in this country. All these factors reinforce the importance of measures currently in front of Congress that will determine the future of biofuels in the U.S.