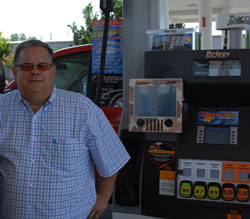 A man who used to market fuels under the Phillips 66 name has decided to forgo the Big Oil brand so he can offer consumers the choice of E15 ethanol.
"They changed the rules mid-stream for what they would allow me to do once E15 came out," said Scott Zaremba, a Kansas retailer who sold fuel under the Phillips 66 brand for 28 years. But during a recent Fuels America news conference, he said he abandoned that well-known brand because of the rules that made it impossible for him to offer the greener choice of fuel for any 2001 or newer vehicle. "And so I re-branded my locations to Zarco USA and created a brand of American Fuels."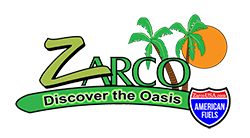 Scott, who is a second-generation fuel marketer, admits it's been a tough road as Big Oil continues to put up roadblocks to consumer choice. But he remembers the Arab Oil Embargo of the early 1970s, 1991's Gulf War, and the economic collapse of 2008 – all with the common theme of energy needs, high prices, and the lack of opportunity to get oil. He says it was necessary to offer something else, becoming the first retailer in the nation to offer E15. He hopes others will follow his lead and break with Big Oil and choose the cleaner, more economical and stable renewable fuel, ethanol.
"We see the great opportunity now of being able to give the consumer a choice, reduce our dependency on foreign oil, and move forward being able to have something for the consumer that will give them higher octane in a cleaner burning product, and give stability to our economy."
You can hear more of Scott's remarks here: Scott Zaremba, Zarco USA
You can also read his blog here.