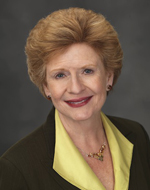 Senate Agriculture Committee chair Debbie Stabenow (D-MI) is asking the Commodity Futures Trading Commission (CFTC) to review allegations of manipulation in the markets for Renewable Identification Numbers (RINs), the tracking mechanism to ensure petroleum blenders and refiners meet their requirements under the Renewable Fuels Standard.
Press reports have highlighted potential speculation and manipulation of the unregulated markets, possibly contributing to recent market volatility and spikes in price.
"I would like the CFTC to help determine whether factors other than supply and demand have been causing extraordinary volatility in the price of RINs and to what extent fraud and manipulation have been affecting the price of RINs," Stabenow wrote to CFTC Chairman Gary Gensler. "I am concerned that a lack of transparency in these markets has made them more susceptible to manipulation. If this is the case, it is a problem that must be identified and fixed."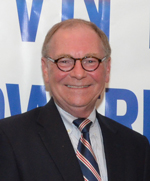 Jim Miller, vice president and chief economist with Growth Energy, notes that RINS were something the oil industry requested when the RFS was being drafted to provide flexibility. "But there has been what appears to be some gaming, both in terms of speculation, as well as hoarding of RINS," he said in an interview today with Domestic Fuel. "I think it's interesting that the price of RINS skyrocketed just about the same time that the House was holding hearings on the RFS." Since that time the price of RINS has dropped to about a third of what it was earlier this year. "That seems to me to be a bit odd," he added.
Listen to or download Miller's comment here: Jim Miller, Growth Energy