Models are known for strutting their stuff on the catwalks of New York's Fashion Week, but a pretty green model (no, not jealous) made its way into the limelight: biodiesel. Biodiesel Magazine reports as supermodels strutted down runways, those catwalks were lit up by lights powered by B20.
Dehran Duckworth, a managing partner at Tri-State Biodiesel, said this was the first year Tri-State Biodiesel won the contract to supply the Aggreko plc generators and temperature control equipment for the virtual "tent city" with its 20 percent biodiesel fuel. "It was an uphill push getting them to agree to run on B20," Duckworth told Biodiesel Magazine. Bidding against other suppliers, Duckworth said Tri-State Biodiesel was able to hit the right price point since New York State only taxes the petroleum portion of a B20 blend.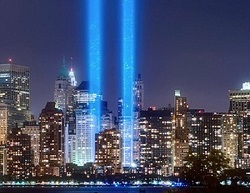 "They said, 'Your fuel is so clean that it shut down our units, and we had to change the filters," Duckworth said. Fortunately, Aggreko was savvy enough to understand that the cleansing properties of the biodiesel blend freed up residues left behind from years of petroleum use. He said in the future, Aggreko may dedicate some of its equipment for biodiesel blends to avoid similar issues.
Biodiesel is a good fit for New York. Last week, Tri-State Biodiesel also supplied the near B100 for the generators that supply the shafts of light for the September 11th tribute in New York City. Earlier this month, a mandate was signed into law that requires all city vehicles to soon use a biodiesel blend.