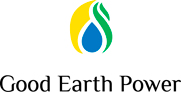 A project designed to cut back on wildfires in northern Arizona's forests will also result in the green fuel biodiesel being produced. This story from the Mojave Valley Daily News says the project looks to thin 300,000 acres in four forests over 10 years with the harvested trees to go into biodiesel production, among other products.
Pioneer Forest Products was selected in 2012 to thin 300,000 acres in four Arizona forests over 10 years. But the Montana-based company had trouble with financing and talked to the U.S. Forest Service earlier this year about transferring its contract.
The Forest Service on Friday announced the approval of a transfer to Good Earth Power AZ LLC., whose parent company in Oman primarily does work outside the U.S. Forest officials said they determined that Good Earth is financially and technically sound to carry out the work.
The stewardship contract that the Forest Service has called the largest in its history is meant to restore a 2.4 million-acre area along the Mogollon Rim to reduce wildfire risks and create sustainable forest industries.
Good Earth has a $50 million mill in Winslow, Ariz., and a power plant to produce synthetic gas to be turned into biodiesel as part of its plans.