The Office of Naval Research (ONR) has announced it will increase its support for Energy Excelerator, a Hawaii-based program that funds development of new and innovative energy ideas. The program, part of ONR's Asia-Pacific Technology and Education Program (APTEP), is an effort to discover groundbreaking energy technologies, and supports startup companies in bringing those technologies to the market.
ONR is investing an additional $30 million into the project that today, has 17 companies in its portfolio. Companies participating in the program have raised $38 million in additional funding over the past three years.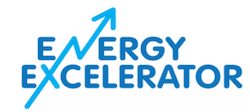 "In the modern era, technological breakthroughs offer unprecedented opportunities to move toward diversified energy sources," said Dr. Richard Carlin, director of ONR's Sea Warfare and Weapons Department. "It's vital for our Sailors and Marines, and the nation, to discover and develop new sustainable sources of energy-as well as dramatically improve the way we manage energy."
Hawaii is uniquely positioned for such research, experts say, with unparalleled wind, solar, bioenergy, wave and geothermal resources. Its population is also keenly aware of the need for alternatives to fossil fuels because the state is dependent on imported oil for its power and energy use, and residents face the highest electricity costs in the nation.
ONR's APTEP efforts are intended to encourage technology commercialization and industry partnerships, as well as early education in science, technology, engineering and math.
"Partnerships are vital if we're going to reach our energy goals," said Carlin. "With this program that helps small companies bring their products out of the lab and into the market, we're supporting a forward-thinking organization that can make a significant contribution to future energy needs."
The Energy Excelerator program provides seed money to companies looking to provide technological capability that can better integrate power from renewable energy sources like solar and wind; energy storage breakthroughs like smaller and more efficient batteries; transportation advances; and more. The program is accepting applications online at http://www.energyexcelerator.com until Sept. 27, 2013.
"The Energy Excelerator helps startups succeed, starting in Hawaii – one of the best early markets for energy innovation," added Dawn Lippert, the project's senior manager. "We are excited to see ONR supporting companies that have the potential to make a really big impact in solving global energy problems."