The ethanol industry is appreciative of the new report issued by the Petroleum Equipment Institute (PEI) conducted at the request of the United States Department of Agriculture (USDA) finding that the cost for an retailer to install the equipment to sell E15 is significantly less than ethanol detractors have claimed.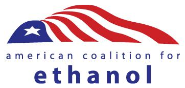 Ron Lamberty, Senior Vice President for the American Coalition for Ethanol, (ACE) who is also the owner of gas stations in South Dakota, explained that the report covers a number of potential scenarios that fuel stations would face if they wanted to sell higher blends of ethanol. He says the PEI findings are based on real-world fuel retailer situations, and are yet another example of how reality is very different from the wildly inaccurate rhetoric Big Oil has been using in the debate over E15.
"We appreciate that PEI and USDA have published neutral facts proving that retrofitting and preparing stations for E15 can cost as little as a thousand dollars – nowhere near the hundreds of thousands of dollars Big Oil and the American Petroleum Institute (API) have been telling reporters and elected officials," said Lamberty.
"The only time the cost of adding E15 comes anywhere near the cost Big Oil has been using as part of their anti-E15 PR campaign is when a marketer builds a brand new station with brand new tanks and lines and 6 to 10 dispensers. And that estimate is actually for a new E85 compatible station with state-of-the-art blender pumps. Most existing two to four pump stations can be converted to handle E15 for less than $15,000 total cost – far below the dramatic price tag of hundreds of thousands of dollars that oil interests like to claim," said Lamberty.
He said that retailers are looking for the fuels that drive consumer interest and make money and this report will help station owners know the true economics of offering higher blends.
"Along with the cost advantage of higher ethanol blends, retailers can see that E15 could attract more customers and give them a competitive advantage. We thank PEI and USDA Rural Development Energy Policy Advisor Todd Campbell for their efforts. This work will likely lead to more consumers saving money by buying ethanol blends like E15 when filling up at the pump," concluded Lamberty.