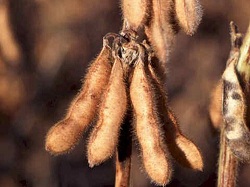 Worldwide biodiesel production is expected to rise to 24.7 million metric tons this year. This article from Bloomberg says Germany's Oil World says the rise will be fed by more use of soybean oil, already the leading biodiesel feedstock, and the spike in petroleum oil prices.
Biodiesel output will increase 6.3 percent in 2013 compared with a 5.8 percent rise last year, the Hamburg-based researcher said in an e-mailed report today. It's advanced since 2009. Brazil's production estimate was raised 11 percent to 2.65 million tons this year, while output in Argentina won't fall below 1.8 million tons, as had been predicted previously.
The fuel is benefiting from its relative attractiveness as an end-product for feedstocks, or raw materials used in the industrial process, such as soybean, palm and rapeseed oil, as well as elevated crude prices, according to the researcher.
Conditions "for biodiesel producers have improved owing to a sharp decline of prices of vegetable oils and fats under the lead of soya oil," Oil World said. "Also the appreciation of crude mineral oil prices is promoting the demand for biofuels."
Globally, soybean oil use is expected to rise 2.9 percent to 7.08 million tons this year, with a 20 percent increase to 2.2 million tons in soybean production for fuel in the U.S. Brazil is estimated to see a 12 percent increase to 2 million tons, while Argentina's soybean production will drop 25 percent to 1.83 million tons.