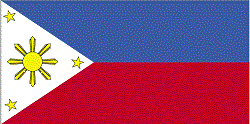 A new biodiesel refinery is planned for the Philippines. This story from Biofuels International says oil company TWA will build the 7-million-gallon-a-year facility.
'The Philippine Coconut Authority has said there are enough local raw materials for both local and foreign commitments. They are just waiting for the National Biodiesel Board to make the call on a higher blend requirement,' TWA operations manager Tanya Samillano was quoted as saying.
TWA owns the Flying V brand of petrol stations in the country and has been dispensing B1 fuel for many years: 'We believe a move to B5 will help both the economy and local coconut farmers,' Samillano adds.
The new refinery is expected to cost nearly $1 million, about the same as another TWA plant in another part of the Philippines.