Farmers Cooperative Company has announced it will be offering E15 beginning this fall at its Creston, Iowa station.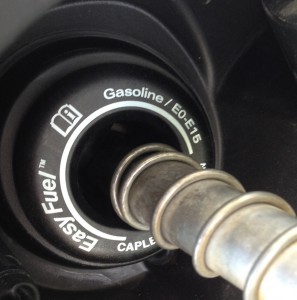 "The customer is of the utmost importance at Farmers Cooperative," said Farmers Cooperative Creston Branch Manager Darin Schlapia. "With that in mind, we strive to offer the highest-quality products at an affordable price. Bringing E15 to our product line-up will give our customers another low-cost fuel choice that also benefits our rural economy."
Farmers Cooperative will be offering E15 as a registered fuel at its station located at 304 North Osage Street in Creston, Iowa. E15, a blend of gasoline and 15 percent ethanol, can be used by all 2001 and newer passenger vehicles, which account for about 85 percent of fuel use in the United States. In order to offer E15, a retailer must register with the EPA. IRFA assisted Farmers Cooperative in the registration process to ensure they comply with all federal and state E15 regulations. In addition, IRFA will be co-sponsoring a consumer education campaign in September to introduce E15 to Creston residents.
"Thanks to Farmers Cooperative, southwest Iowa residents will now have access to the newest ethanol-blended fuel," added IRFA Managing Director Lucy Norton. "The growth in E15 availability means more consumers can reap the benefits of this high-performance, low-cost fuel produced right here in Iowa."
The Iowa Renewable Fuels Association (IRFA) recently released the results of a new analysis that shows a pending shift in the fuels carried in pipelines that service Iowa will lead to E15 being the lowest-cost option for many retailers.