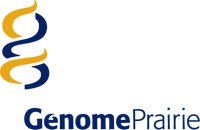 A Canadian company has announced the release of the genome for camelina, a rising, important feedstock for biodiesel. This Genome Prairie news release says the company's "Prairie Gold" project was started as a public-private partnership between Genome Prairie, Agriculture and Agri-Food Canada, and the National Research Council Canada:
Camelina is a technically difficult species to sequence, and the latest in next-generation sequencing techniques were needed in order to assemble a complete and high quality genome sequence. One interesting feature is that the gene complement appears to be almost three times larger than that of Arabidopsis thaliana, the closely related species that is widely used as a model in laboratory settings. This is likely the result of two genome duplication events in a common ancestor in Camelina's evolutionary past.
According to Reno Pontarollo, CEO of Genome Prairie, "the completion of the Camelina genome sequence marks an important milestone that will enable local businesses to be more innovative in developing Camelina-based value-added industrial bioproducts."
The most important use of the genome sequence will be for current and future breeding applications. "When combined with a high-density genetic map, also developed as part of the project, we now have the most complete picture of the Camelina genome to-date," said lead Agriculture and Agri-Food Canada scientist, Isobel Parkin.
Scientists say the sequence will help them develop improved varieties of camelina. You can see the sequence at www.camelinadb.ca.