Four universities in North Dakota and South Dakota have been awarded a $6 million grant to establish the Dakota Bioprocessing Consortium (DakotaBioCon) to conduct collaborative research. The award is funded by the National Science Foundation Experimental Program to Stimulate Competitive Research. The consortium includes North Dakota State University, the University of North Dakota, South Dakota State University and the South Dakota School of Mines and Technology.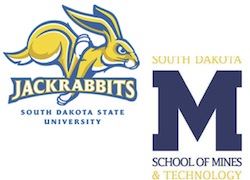 The primary goal of DakotaBioCon is to establish a multi-state, multi-institution, multi-disciplinary research collaboration that will produce economically viable renewable replacements for existing petrochemicals. The research collaborators will use lignin as a starting raw material. Lignin binds cellulose fibers in wood and plants and will be converted into renewable chemical and polymeric alternatives to petrochemicals.
"The combined research talent at the four institutions in two states provides an opportunity to join forces to develop DakotaBioCon, maximizing research in the field of renewable replacements to existing petrochemicals," said Philip Boudjouk, co-chair of North Dakota EPSCoR.
DakotaBioCon will leverage its relationships with existing programs and centers such as UND/NDSU's Sustainable Energy Research Initiative and Supporting Education (SUNRISE) program, the SDSU-based SunGrant Initiative, and the SDSMT/SDSU-based Center for Bioprocessing Research and Development to achieve its objectives.
Phyllis E. Johnson, co-chair of North Dakota EPSCoR said of the project, "This project provides an important opportunity to use our research talents to create new, high-value products from agricultural waste products, thus strengthening further the largest sector of our state economy."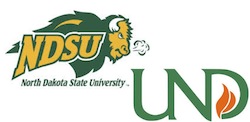 "This project builds on research infrastructure investments that both the South Dakota and North Dakota EPSCoR programs have been making for the past five years," added James Rice, director of South Dakota EPSCoR. "As a chemist, I am fascinated by the idea that we can use renewable biomaterials such as switchgrass to potentially replace petroleum-based products."
As the research develops over a three-year period, DakotaBioCon also will include opportunities for undergraduate and graduate researchers and students at tribal colleges located in the two states to participate in the research. Additional plans call for outreach programs to middle school through high school students to learn more about bioprocessing and the scientific research to replace petrochemicals with renewables.