A cargo container seems to be garnering some attention at this year's Minnesota State Fair. But this isn't your ordinary, run-of-the-mill shipping box. This article in the Star-Tribune says it's built to brew biodiesel:
SarTec Corp., an Anoka-based company in the agricultural nutrients and biodiesel business, has developed the unit. It is a smaller, portable version of the Mcgyan technology used in the Ever Cat Fuels biodiesel plant in Isanti, Minn.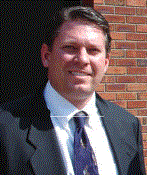 "It will allow the farmer to produce all their diesel on the farm to run all their operations," said Clayton McNeff, a SarTec vice president and co-inventor of the biodiesel technology used in the unit and the Isanti plant.
The unit, which has been tested for about 40 days, is being shown publicly for the first time at the fair. It was developed with a $400,000 state grant, matched by SarTec.
"A lot of people have stopped by," said David Wendorf, marketing director for Ever Cat Fuels and SarTec, who manned the unit on the fair's first day. "We've had farmers. We've had individuals who were aware of the Mcgyan technology, school kids …. We have seen an increased awareness in renewable fuels."
SarTec is doing some research into energy crops, exploring the potential of camelina and even looking at whether some weed seeds might make a good feedstock as well.
There's not a price tag on the biorefinery-in-a-box just yet, but SarTec officials expect it to cost about the same as a combine and fully automated.