Renewable Energy Group (REG) officials were joined by federal, state and local leaders, including U.S. Senator Al Franken, for a ribbon-cutting of a southern Minnesota biodiesel plant. This REG news release says the upgrades to the 30-million gallon refinery in Albert Lea was a $21 million project started last October and will allow the plant to use multiple raw materials such as waste animal fats and greases and inedible corn oil, as well as vegetable oils it was originally built to use.
"We completed the upgrades at REG Albert Lea on time and on budget," said Daniel J. Oh, Renewable Energy Group, Inc. President and Chief Executive Officer. "That is a testament to the hard work of our team and contractors."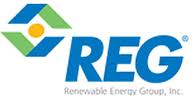 Within days of start-up, all biodiesel produced at Albert Lea met the company's REG-9000® quality specifications, which exceed the industry's ASTM B100 standard. Multi-feedstock biodiesel has been available at Albert Lea since June 19. The upgrade project supported between 70 and 80 construction jobs.
"With these upgrades, REG Albert Lea stands ready to supply more high-quality biodiesel in Minnesota as the state prepares to increase its blending from B5 to B10," Oh said. "Minnesota is one of a growing number of states that recognize how biodiesel helps make us more energy secure and environmentally sustainable."
Sen. Franken, who serves as Chairman of the Senate Energy and Natural Resources Energy Subcommittee, says the Albert Lea plant is one shining example of how biodiesel is a true success story of the Renewable Fuels Standard.
REG initially built the plant for SoyMor in 2005 before buying it two years ago. REG now has eight active biorefineries in five states with a combined annual production capacity of more than 255 million gallons.