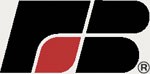 Farm Bureau officials are making the case that the Renewable Fuels Standard has some flexibility… but just don't break it. In this story on its newsline, American Farm Bureau energy economist Matt Erickson makes the case that the RFS is working, but Americans are using 10 billion fewer gallons of gasoline this year than in 2007 when the law was passed. That drop makes mandated amounts in the RFS unrealistic. But he believes the flexibility in the law still makes it beneficial.
"It's reduced our dependence on foreign crude oil. Now we're importing over 40 percent instead of 60 percent that we saw in 2007-2008. It also creates good paying jobs in rural America, creates environmental benefits to society. It's a good energy policy and I'd rather have my energy source come from a farmer than a Middle East dictator."
Erickson dismisses Big Oil's claims that the law is causing economic harm, and he says it just needs a little tweaking.
"EPA does have the flexibility to adapt within a changing environment. The world is changing quite frankly. We had the recession. We have CAFE standards which are higher fuel efficiencies within our transportation system."
Finally, Erickson makes the case that if we abandon the RFS, we would pull the plug on new cellulosic technology.
"Looking at cellulosic, we're going to sources such as algae or corn residue containing the corn cob anything that's left in the field that's not the food."