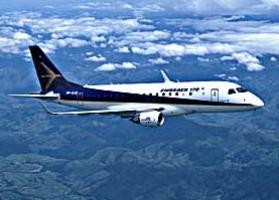 An issue that biodiesel runs into in the jet fuel field is the lack of tolerance for ASTM D1655, the jet fuel specification at just 5 parts per million (ppm) of allowable amount of fatty acid methyl ester (FAME) contamination. Biodiesel Magazine reports while that traditional analytical equipment, such as gas chromatography, Fourier transform infrared and high-performance liquid chromatography, cannot detect levels that low, scientists at the University of Tennessee have developed a more sensitive sensor:
[R]esearchers at the University of Tennessee have developed thin-film sensors with high sensitivity toward biodiesel contamination in jet fuel. Small strips of these sensors have been tested to detect the trace biodiesel contaminant in diesel at as low as 0.5 ppm in less than 30 minutes. The sensor also gives quick response to B20 in less than five minutes and may be used with the naked eyes. The sensors, developed by UT chemistry professor Ziling Xue, are intrinsically small, easy to use, inexpensive, and can be mass-produced for disposable applications. When combined with a portable reader, the sensors can be potentially used as a compact portable device for field applications. The university is seeking partners to commercialize the technology.
According to the article, another track in the biodiesel-jet fuel saga is getting a higher contamination tolerance allowed. Officials with the National Biodiesel Board make the case that allowing a higher level of biodiesel in the ASTM specifications for jet fuel than 5 ppm will make it much easier for pipelines to manage shipments of biodiesel blends in a manner that ensures jet fuel will always meet the specifications. In addition, the U.K.-based Energy Institute wants to test biodiesel at 400 ppm, four times the proposed allowable limit.