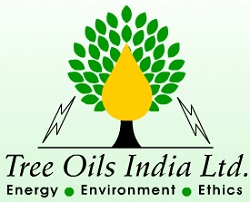 A deal to research the potential of an oil feedstock has been struck. Biodiesel Magazine reports Tree Oils India Ltd. (TOIL) will collaborate for the next five years with the Central Research Institute for Dryland Agriculture (CRIDA) to look into the feasibility of using pongamia for biodiesel, in addition to several other projects dealing with sustainable agriculture.
The locations of the project thus far are TOIL's R&D farm near Hyderabad, India, and the laboratories of CRIDA, also in Hyderabad. While the new research agreement is for five years, Sreenivas Ghatty, managing director of TOIL, said they hope to achieve meaningful outcomes in two to three years. "We may go to other locations in the next few years as we progress," he said, adding that TOIL has MOUs with Acharya NG Ranga Agricultural University, University of Hyderabad and Bayer Crop Science for similar research collaborations. "The exact activities will be delineated while developing the detailed activities to ensure that the proposed research activities with all the collaborators are complimentary but not competitive," Ghatty said. "We are implementing a pilot integrated Pongamia plantation project in Meghalaya, India, and that location could also be included in the project."
Part of the study will look at the actaul pongamia pod borer itself as well as a mechanical harvester.