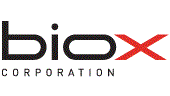 The owner of Canada's largest biodiesel plant announced it nearly doubled its sales in the third quarter of this year compared to the same time a year ago. This Wall Street Journal article says BIOX Corporation also has good news about its pipeline project to move biodiesel across Canada:
"The construction of the inter-terminal pipeline between our Hamilton facility and Shell Canada Limited's distribution terminal is ahead of schedule. We expect the project to be completed within the month and sales to commence shortly thereafter," said Kevin Norton, Chief Executive Officer of BIOX. "We believe that this supply agreement could consume a significant portion of our Hamilton production in time. In the broader biodiesel market, biodiesel and RIN values have improved throughout 2013, which is reflected in our sales this quarter. The supply agreement, together with the improvement in market values, has strengthened our underlying fundamentals as a quality supplier and partner within the industry."
Sales were $19.3 million and $50.2 million, respectively, for the three-month and nine-month periods ended June 30, 2013, compared with $10.1 million and $52.8 million for the corresponding periods in 2012. The 90% increase in sales for the three-month period ended June 30, 2013, was primarily the result of the 56% increase in litres of biodiesel sold in addition to higher revenue per litre sold.
BIOX also reports better margins on the biodiesel it is selling has helped boost its operating income levels compared to a year ago. The report goes on to say that the increase in the Renewable Fuels Standard (RFS2) has helped strengthen the overall North American biodiesel market.
This spring, BIOX announced it would supply biodiesel to Shell Canada Limited through the pipeline mentioned above.