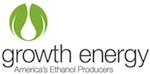 Big Oil has been defeated time and time again in court related to the growth of the biofuels industry, but they have not been deterred. This week, the American Petroleum Institute (API) and the American Fuel and Petrochemical Manufacturers (AFPM) filed a partial waiver of the Renewable Fuel Standard (RFS), requesting that total ethanol requirements be dropped to 9.7 percent.
According to a press statement, AFPM is calling on EPA to exercise its authority to waive the 3.35 billion gallons from the 18.15 billion gallon 2014 renewable fuel mandate to "avoid the severe economic harm that will result from exceeding the 10 percent ethanol blendwall." Beyond 10 percent, says the statement, the corrosive nature of ethanol renders the blended fuel incompatible with today's engines, vehicles and the multi-billion dollar infrastructure in place throughout the nation. Waiving the 2014 volumes is the only available solution to avert the potentially disastrous implications of the blendwall.
"The negative impacts of the RFS will be extreme and will undoubtedly hurt consumers. If EPA does not act, the inability to blend the statutory-mandated amount of ethanol could lead to domestic fuel supply shortages and ultimately cause severe economic harm to consumers and the economy," said AFPM President Charles T. Drevna.
In response, Tom Buis, CEO of Growth Energy an organization representing the ethanol industry, said, "The actions by API and AFPM are designed with one goal in mind –to eliminate any competition from clean, green biofuels in the liquid transportation fuels marketplace. It is time that oil companies and special interests stop worrying about maintaining their monopolistic practices and allow competition and choice in the marketplace. Not only should we provide consumers a choice and savings at the pump, we must stop putting our eggs in one basket when it comes to a national energy policy."
Buis concluded, "Biofuels are a clean burning, reliable and sustainable alternative and it is time we start recognizing their cost savings and numerous benefits and end our addiction to a fossil fuels and Big Oil's price gouging."