EZ Stop of Mapleton, Iowa will be offering E15 to 2001 and newer vehicles this fall. EZ Stop is located in Northwest Iowa at 401 South 4th Street in Mapleton. E15, a blend of gasoline and 15 percent ethanol, can be used by all 2001 and newer passenger vehicles, which account for about 85 percent of fuel use in the United States.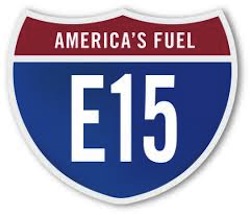 "After looking at the economics, offering E15 as a registered fuel this fall was an easy decision," said EZ Stop President Burt Schauer. "Bottom line: I want to offer my customers a cost-saving, more homegrown option that supports Iowa's economy and American jobs."
In order to offer E15, a retailer must register with the EPA. The Iowa Renewable Fuels Association (IRFA) is assisting EZ Stop in the registration process to ensure they comply with all federal and state E15 regulations. In addition, IRFA recently released the results of a new analysis that shows a pending shift in the fuels carried in pipelines that service Iowa will lead to E15 being the lowest-cost option for many retailers.
"The addition of EZ Stop to our growing list of Iowa E15 retailers shows there's a real demand for low-cost, renewable fuel options," added IRFA Managing Director Lucy Norton. "I think we'll see more retailers shift to E15 this fall, and I expect Iowans to welcome the low-cost fuel."