International trade will be a key topic at the upcoming American Coalition for Ethanol (ACE) Conference in Des Moines, IA August 27-28th. Executive Vice President for the ACE, Brian Jennings, said that Doug Newman, who is an International Trade Analyst with the International Trade Commission (ITC), will be a good fit for the conference. "Doug brings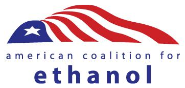 timely perspective on key issues such as EU anti-dumping duties and the important role export markets play for profitable returns on ethanol and distillers grains."
Newman has covered a variety of industries and trade issues in his 34 years at the ITC. His current portfolio includes biofuels, sugar, confectionary and cocoa products. Doug was also responsible for calculating the CBI ethanol dehydration quote until its expiration at the end of 2011 and has worked to improve the accuracy of ethanol trade data. Doug has a BS in Economics and a MA in International Transactions, both from George Mason University.
"While our primary focus has been on developing the U.S. market for E15, E85, and mid-level ethanol blends, it's also critically important to pursue ways to increase the size of the global market for ethanol and co-products. Doug's presentation will shine light on the global opportunities and challenges for ethanol producers," said Jennings.
He added, "Combined with other sessions such as Opportunities for Ethanol Producers to Reduce Carbon Intensity, RFS Pathways to Innovation, Co-Product Power: Diversification and the Financial Health of Today's Ethanol Plant, and Taking Advantage of RINs in the Marketplace, we're offering a diverse conference for ethanol producers, one that will arm them with information they need to be succeed today and well into the future."
To view the conference agenda and to register, click here.