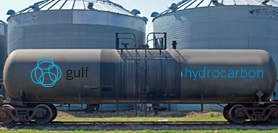 Biodiesel deliveries started up again after repairs on a meter at the Buckeye Terminal's Hartford, Ill., terminal. Biodiesel Magazine says the news was certainly welcomed by Gulf Hydrocarbon, the terminal's biodiesel supplier.
"We applaud the Buckeye Pipeline terminal employees for obtaining the part so quickly and managing the repairs and proving of the meter," [Jess Hewitt, president of Gulf Hydrocarbon] said. "Buckeye predicted the meter would be back in service by close of business on July 31 and they delivered us a proven meter fully functioning for high-speed deliveries."
The terminal blends up to nearly 30,000 gallons of biodiesel a day.