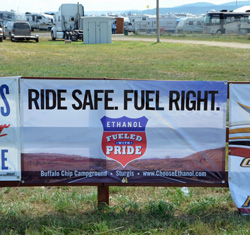 Ride Safe. Fuel Right. That's the message from the Renewable Fuels Association here in Sturgis, SD at the 2013 Sturgis Motorcycle Rally. I'm on location for the next couple days at the Legendary Buffalo Chip Campground where I'll be documenting the activities with staff members from RFA. We'll start out with a dinner tonight and the Legends Ride tomorrow that takes off in Deadwood.
According to the Legendary Buffalo Chip it has been a record opening weekend already for this year's rally.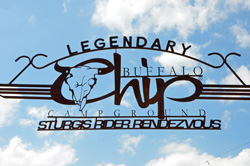 The Largest Music Festival in Motorcycling™ is off to a record-breaking start. With some campers arriving nearly two weeks prior to the festival kickoff, the sea of people and rumble of bikes for the first two nights of performances was larger than the Sturgis Buffalo Chip campground has ever seen before.
"We're very excited about attendance we've seen so far and look forward to what this year's rally has in store." Says Rod Woodruff, President of the Sturgis Buffalo Chip. "In addition, it's a huge honor to have CMT television filming their Bike Week series here and we're excited to be able to send a piece of the Chip into millions of home across the country."
I've got a photo album started which I'll be adding to when I can. You can also expect to hear interviews with a variety of folks including some of the bikers here. I hope you enjoy the coverage and feel free to share: 2013 Sturgis Motorcycle Rally Photo Album