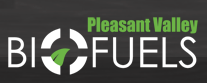 The folks in Southern Utah enjoy some of the most stunning views I have ever seen. Now, thanks to a new biodiesel plant in the area, the air might just be a little cleaner and clearer to see those sights all the better. The St. George (UT) Spectrum reports Pleasant Valley Biofuels in Washington City, Utah, will be able possibly to crank out up to four million gallons a year of the green fuel from waste grease.
"We are glad to be here," [co-owner Brandon Thurman] said.
Thurman said the process to convert resources like grease into biofuel includes having it brought in by the truckload, usually about 65,000 gallons at a time. The fuel produced at the plant has to undergo standard quality checks to ensure it is worthy to be sold.
"The process is pretty simple, which is why some people have been known to do it at their house in their garage," Thurman said.
With its current equipment, the company can produce up to one million gallons per year, with the hope that it will eventually expand to its full capacity of producing about four million gallons per year, Thurman said.
Pleasant Valley Biofuels recently located to Southern Utah from Idaho. Company officials say they get their feedstock locally and sell the biodiesel mostly to trucking companies working in the area. They hope to get some local city fleets to convert to the green fuel.